DES JEUX POUR TOUTES
LES FAMILLES
Notre ligne éditoriale s'appuie sur une sélection rigoureuse de jeux qui disposent du petit truc en plus, de l'astuce ludique qui va donner envie d'y rejouer, du concept de fabrication qui va permettre de se distinguer. Origames reste une petite société d'édition sous forme de SCOP, composée de sept personnes à temps plein.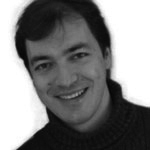 • Guillaume Gille-Naves • Tél. : 01 77 37 60 47
Guillaume a en charge la gestion et l'administration de la société. Spécialiste du débogage de systèmes de jeu, il a suivi le développement de nombreux jeux tels que Risk Napoleon, Dobble, King of Tokyo…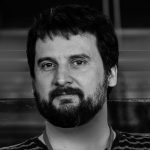 • Igor Polouchine • Tél. : 01 77 37 60 50
Auteur de Crôa, Splotch, Alhoa, Little big Fish et du jeu de rôle Shaan Renaissance, Igor assure la direction artistique des jeux et la relation avec les illustrateurs. Il travaille aussi en packager pour de nombreux éditeurs.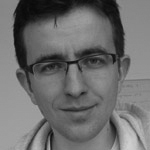 • Rodolphe Gilbart • Tél. : 01 77 37 60 49
Responsable éditorial et éditeur, Rodolphe a en charge le développement des jeux en interne et le suivi avec les auteurs.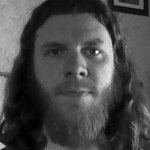 • Julien Bes • Tél. : 02 99 39 52 33
Co-auteur de Shaan Renaissance, Julien assure le développement de sites internet, la mise en place de bases de donnée, le référencement, la programmation d'applications dédiées aux jeux, etc.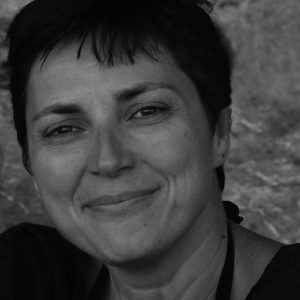 • Stéphanie Capet• Tél. : 01 77 37 60 46
Chargée de mission au sein de l'équipe, Stéphanie œuvre à la préparation des salons, assure la logistique des voyages et aide à la gestion administrative de la société.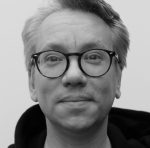 • Simon Gervasi • Tél. : 01 77 37 60 46
Chef de projet sur la gamme Renegade, Simon assure le suivi de production et la communication.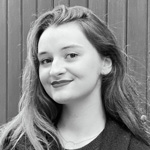 • Tatiana Polouchine • Tél. : 01 77 37 60 50
Designer graphique et directrice artistique junior, Tatiana gère le compte Instagram d'Origames et alimente la chaîne youtube avec les p'tits pitchs et d'autres vidéos qu'elle présente et monte.


• Nos Partenaires
Éditeurs
Iello : Éditeur et distributeur de jeu (King of Tokyo, Le roi des nains)
La Boite de Jeu : Éditeur de jeu de société (Outlive, Clash of Rage, It's a Wonderful World)
Super Meeple : Éditeur de jeu de société (Mexica, Tikal, Couleurs de Paris, Taijuto)
Buzzy Games : Éditeur de jeu de société (Top Dance, Top Face, Top Fantasy, Top lapins crétins)
The Flying games : Éditeur de jeu de société (Defizz, Little Big fish, Jurassic Snack)
Distributeurs
Imprimeurs
Whatz Games : Imprimeur chinois spécialisé en jeux de société
Origames est un membre de la GAMA (Game Manufacturers Association).